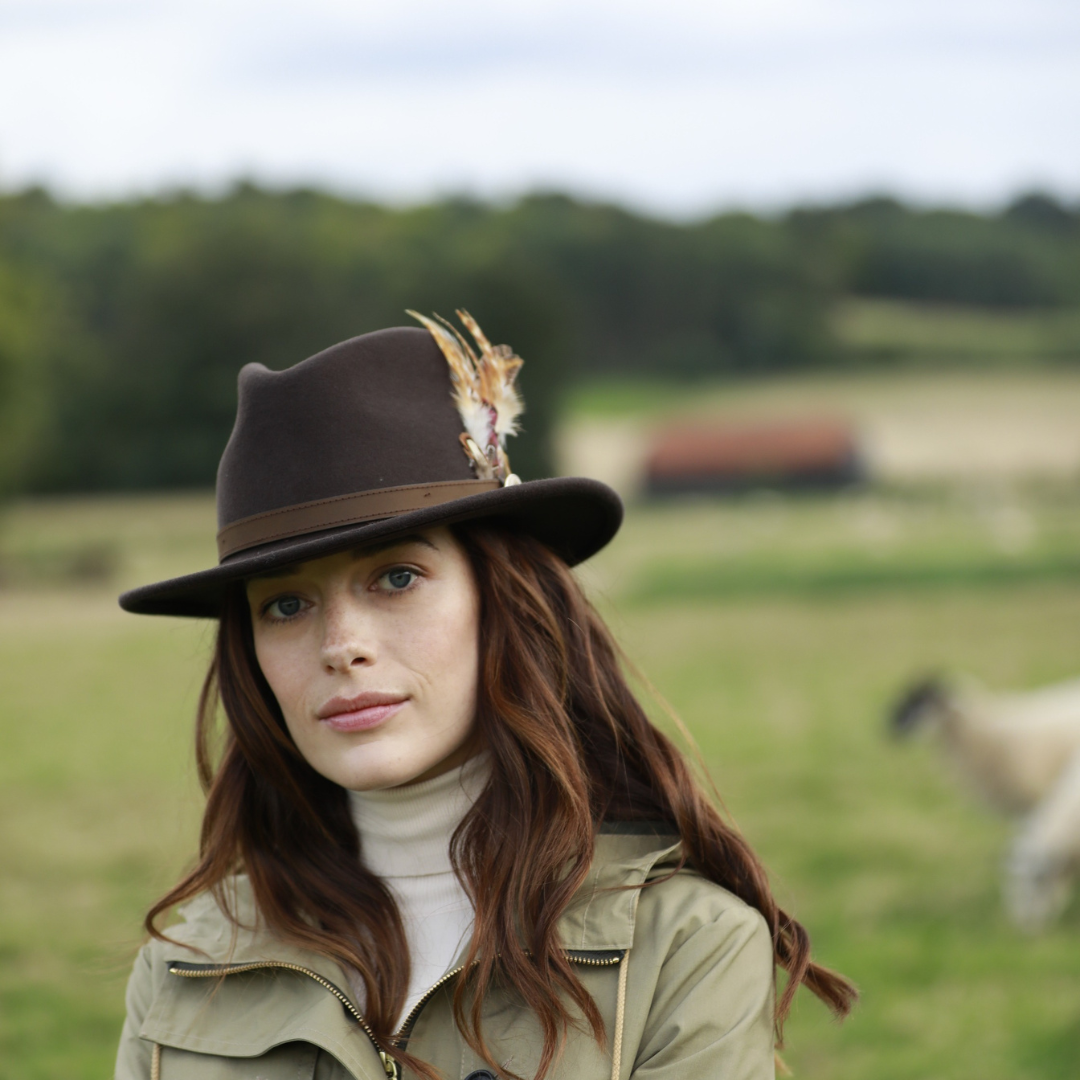 It's officially hat wearing season
With autumn in full flow and winter not far behind, a stylish, practical hat is the way to make every day feel better.
The days are darker, the rain falls more frequently and cooler weather is definitely coming our way. It can only mean one thing - it's officially hat weather.
At this time of year, a well-made hat is much more than a  beautiful accessory to your personal style. It's a practical way to keep heat from escaping, enabling your whole body to stay warmer. Alongside a classic coat and great leather boots, a hat is the ideal functional, fashionable accessory for winter.
While the majority of our Hicks & Brown hats are designed to be worn all-year-round, they really come into their own at this time of year. From caps to fedoras, they offer shelter from rain, snow and wind - and anything else the predictably unpredictable British weather can throw at us!
And because in winter we have no other option than to spend much of our time hidden in huge outdoorsy jackets and overcoats, an elegant hat is the ideal way to elevate your everyday look. Whether it's a fedora with a feather wrap, or a timeless tweed cap, a hat will add flair to your coat-and-boots look.  
So, to help you weather the weather and find hat options to add into your winter staples rotation, here are the Hicks & Brown styles we'd recommend to be particularly useful over the next few months.
For wet weather, sleet and snow, our water resistant waxed-cotton style adds a practical layer of protection for all outdoor adventures. Just like our Felsham Baker Boy caps they're designed to be enjoyed by both men and women.   
In a range of colours that lend themselves to cooler months, the Suffolk Fedora is a versatile, popular winter choice. With its leather band and flourish of unique feathers, the Suffolk will instantly elevate a simple overcoat and tall boots look into something really special.
The Felsham Tweed Baker Boy Cap
Our Felsham styles are crafted from beautiful high-quality wool tweed by British heritage mill Abraham Moon. Not only is tweed a classic for wintery days as it's thick, durable and insulating, but the flecks of colours in the Felsham's fabrics reflect the shades of our surrounding landscape at this time of year.
For a strong but simple look, the Oxley has an understated edge. It looks great with a wax jacket and jeans and striking with a long mac. And its wide brim serves as your own stylish shelter from wind and rain.