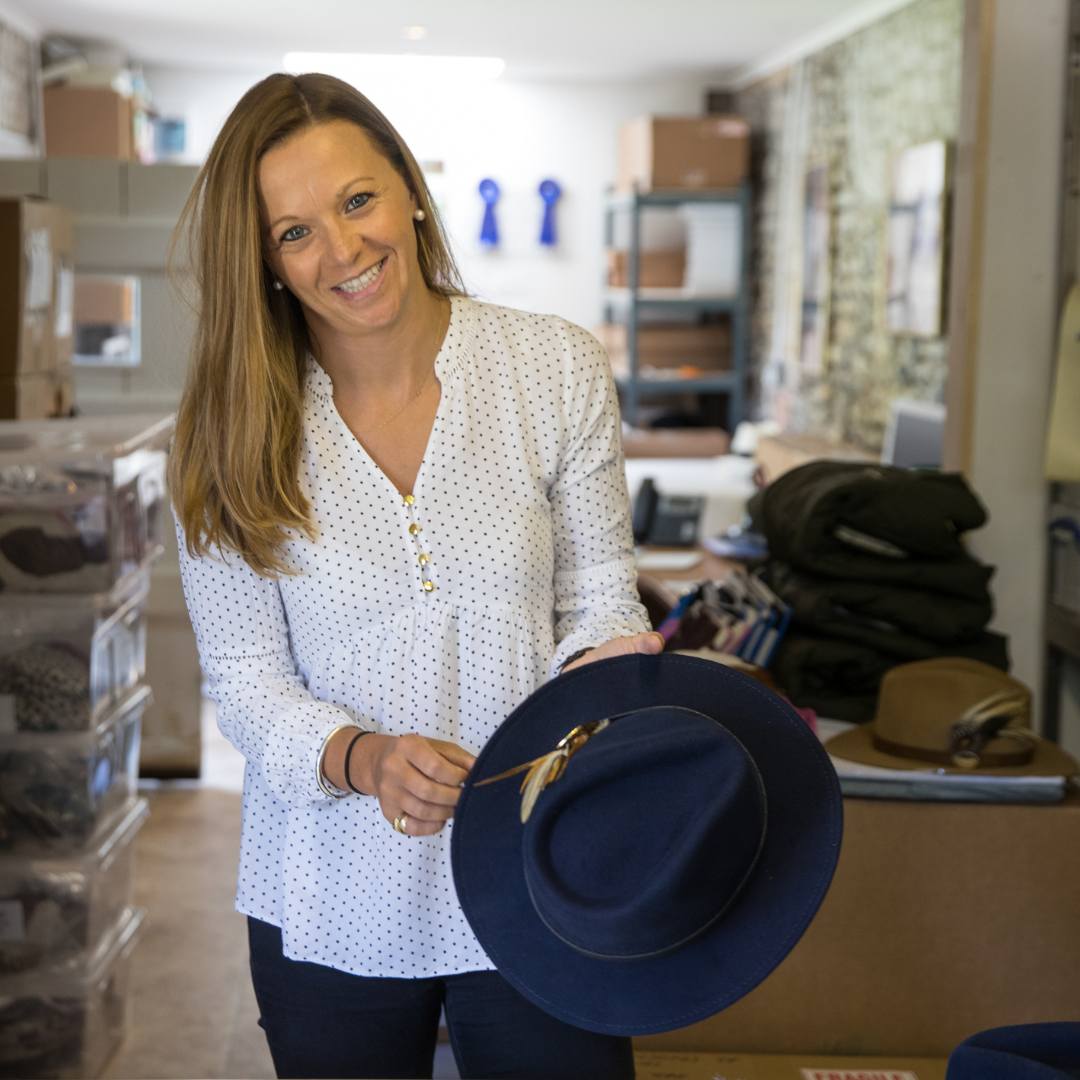 How to care for wool felt hats
Our wool felt hats can be worn all year round come rain or shine.
They are water resistant and therefore fine in a light rain shower. If your hat becomes wet, we advise to shake off excess water and leave to dry slowly indoors. Don't be tempted to place on or near direct heat as this may cause it to change shape. (Please note for all hats with a leather head band in lighter colours - we do advise not to wear them in the wet as the die can run from the headband causing staining to the hat).
When it comes to storing your hat, it is best to keep it away from direct sunlight and hang it on a hook or place it flat in your wardrobe ensuring nothing is squashing it, which over time would cause it to misshape. 
In terms of keeping your hat clean we recommend using a lint clothes roller to remove any dust or dirt. For stubborn marks, a damp sponge can be used or alternatively a hat brush. If dealing with mud please allow the mud to dry first before trying to clean.